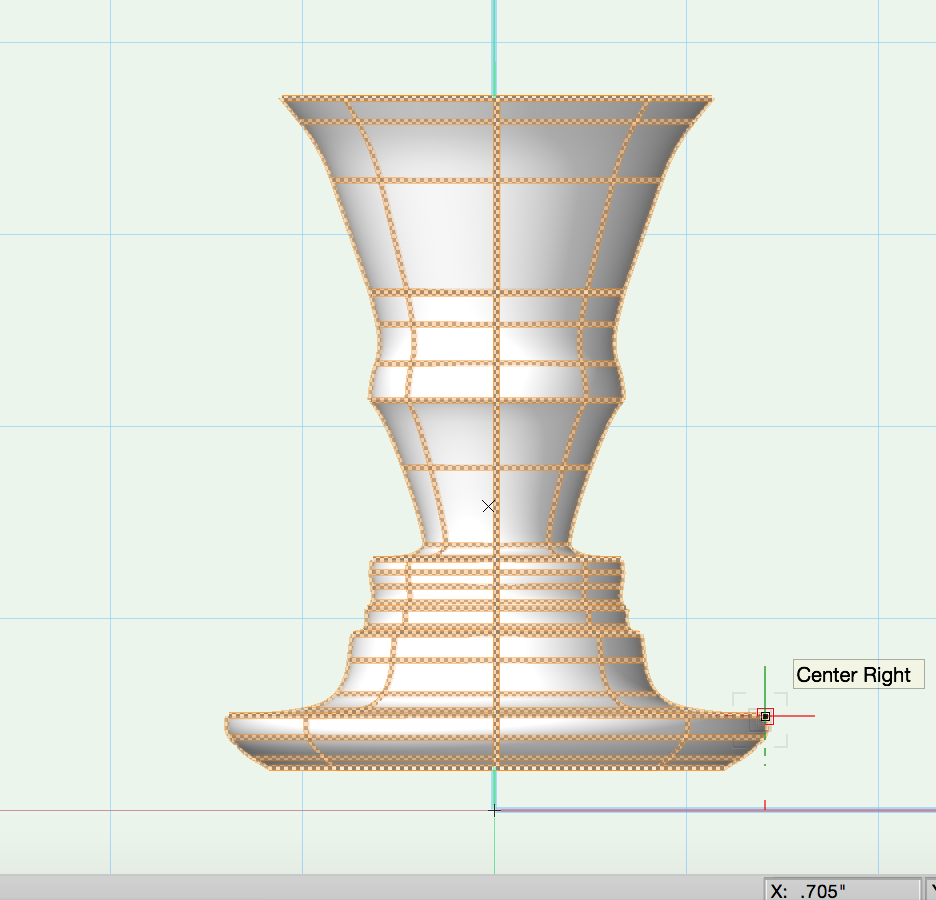 A simple figure.
Around 1.4″ at max in diameter, if I'm gonna use 1.5″ delrin.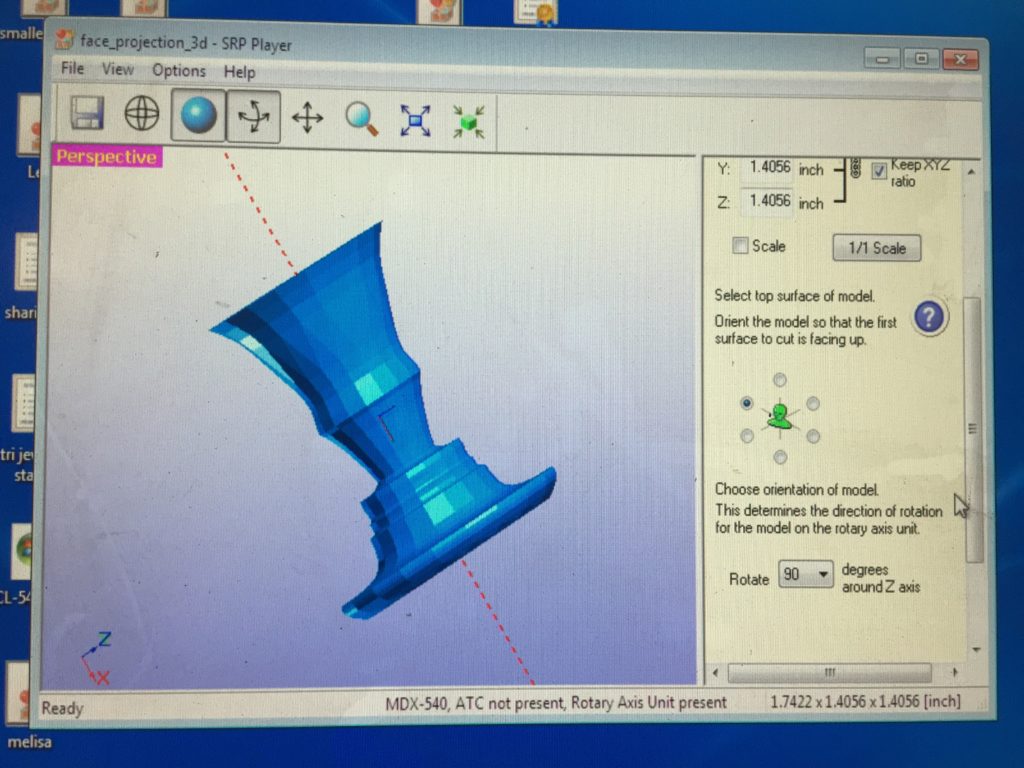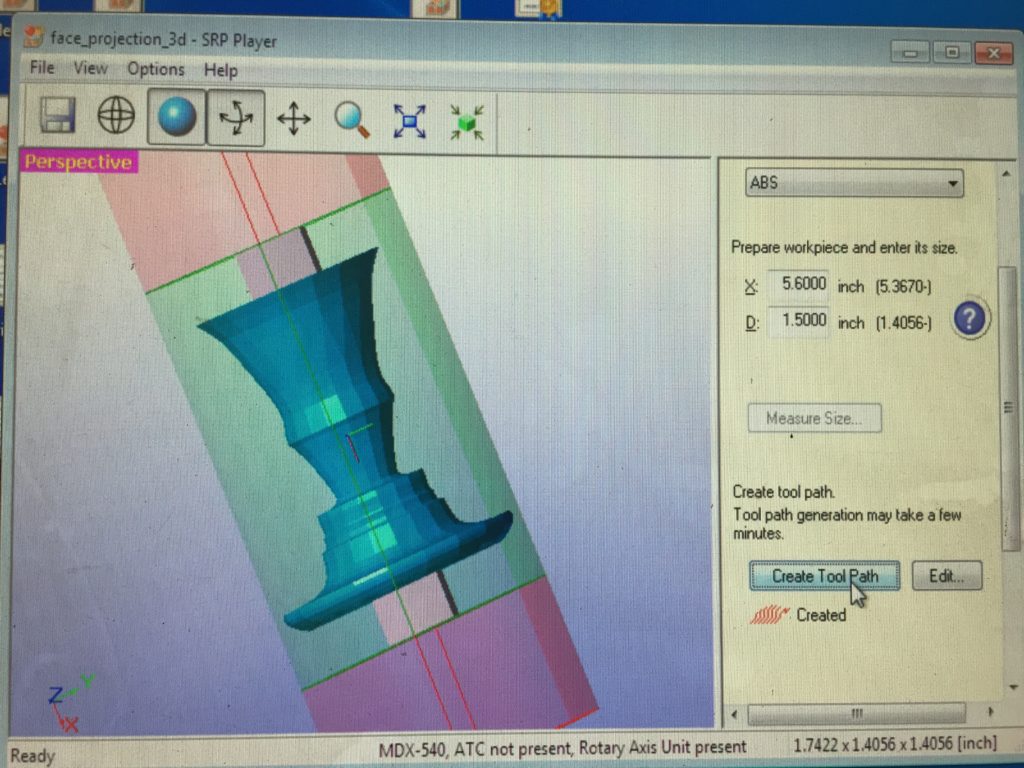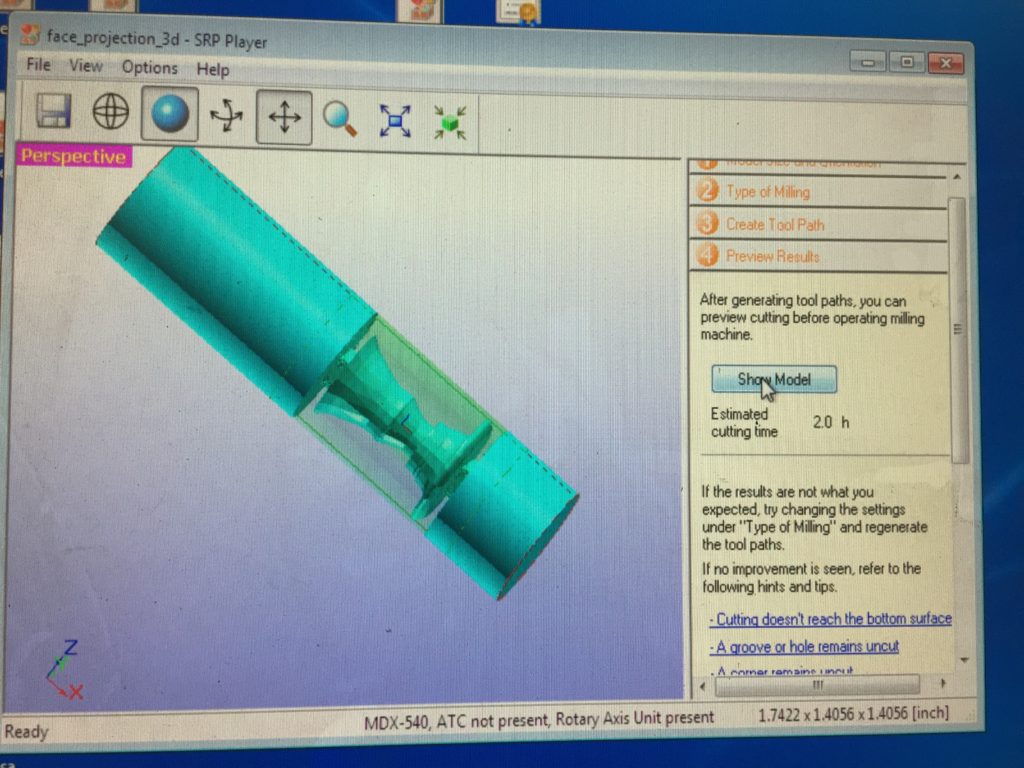 2.0 hrs.
How about foam then. Luckily I got scratch foam from the shelf, with help of Fengyi Zhu who taught me how to use this band saw.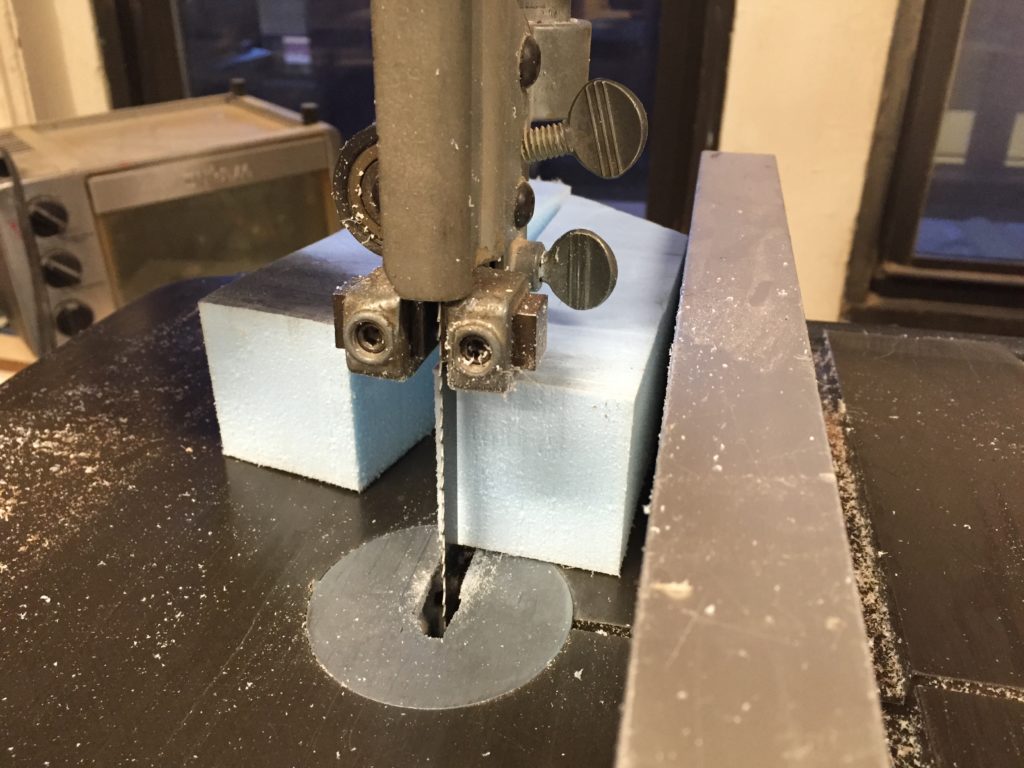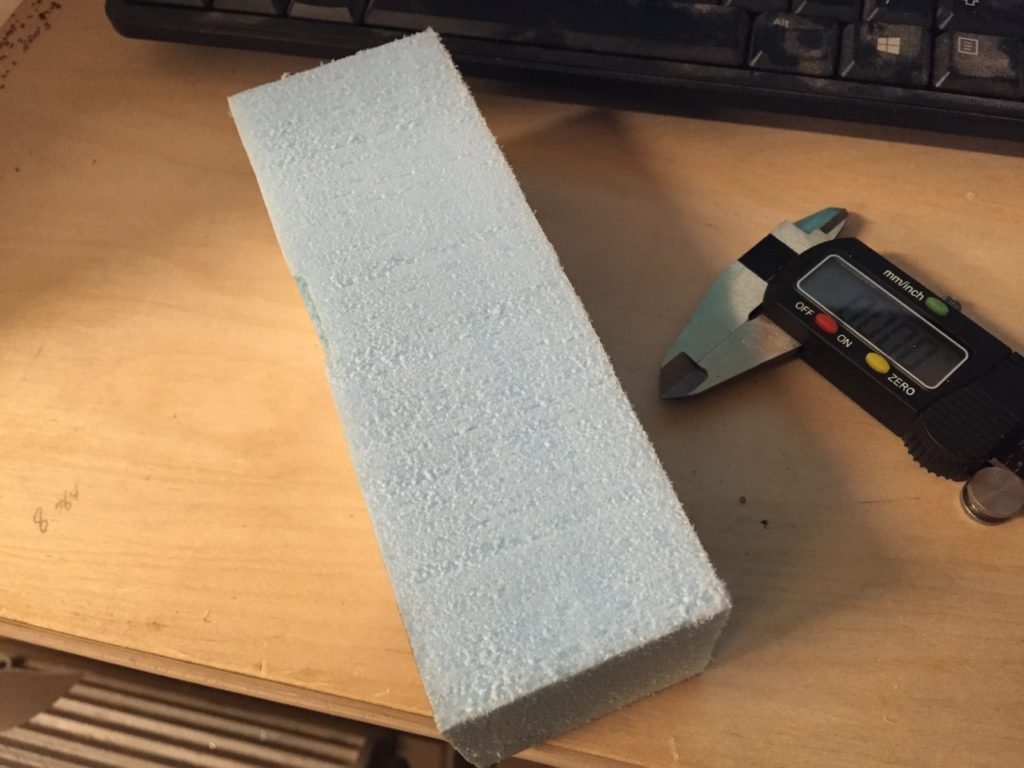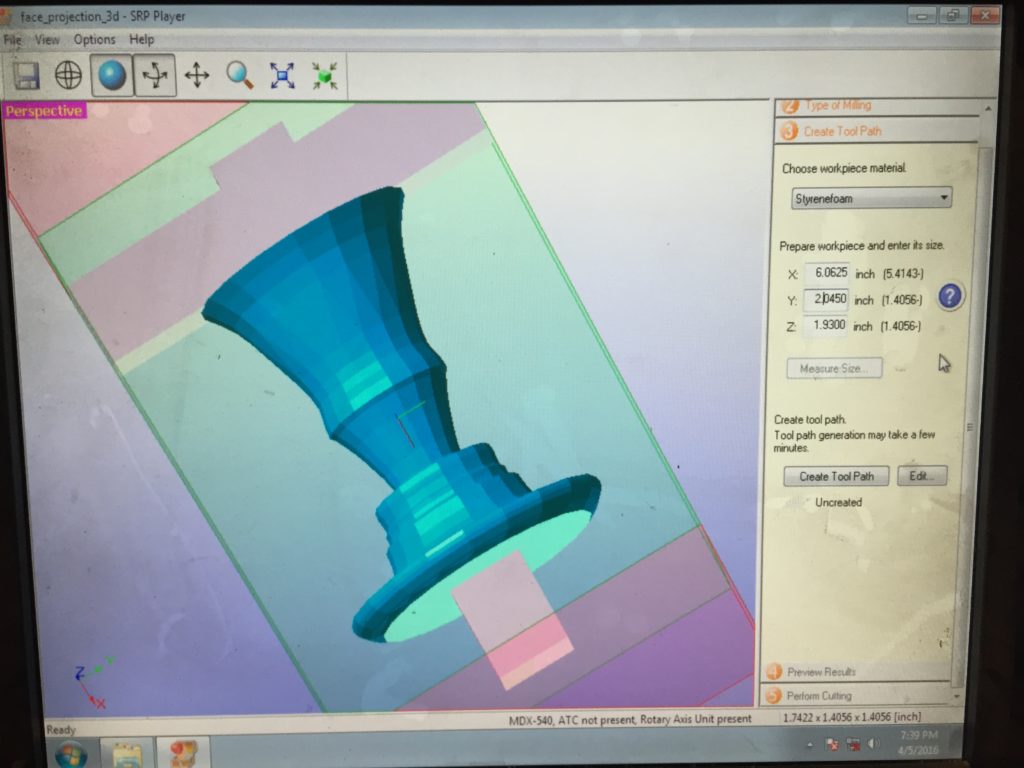 Raw piece 6.0625″ x 2.0450″ x 1.9300″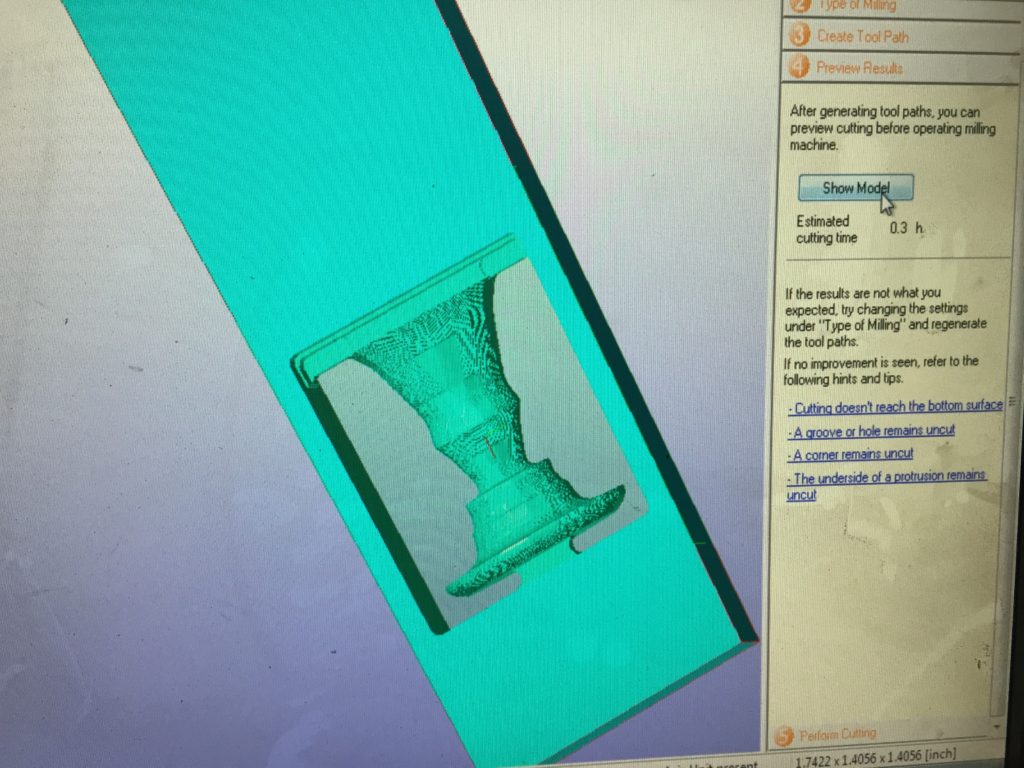 0.3 hrs. Nice.
Placing material (foam is hard to hold thus I stuck the cone further inside the foam.)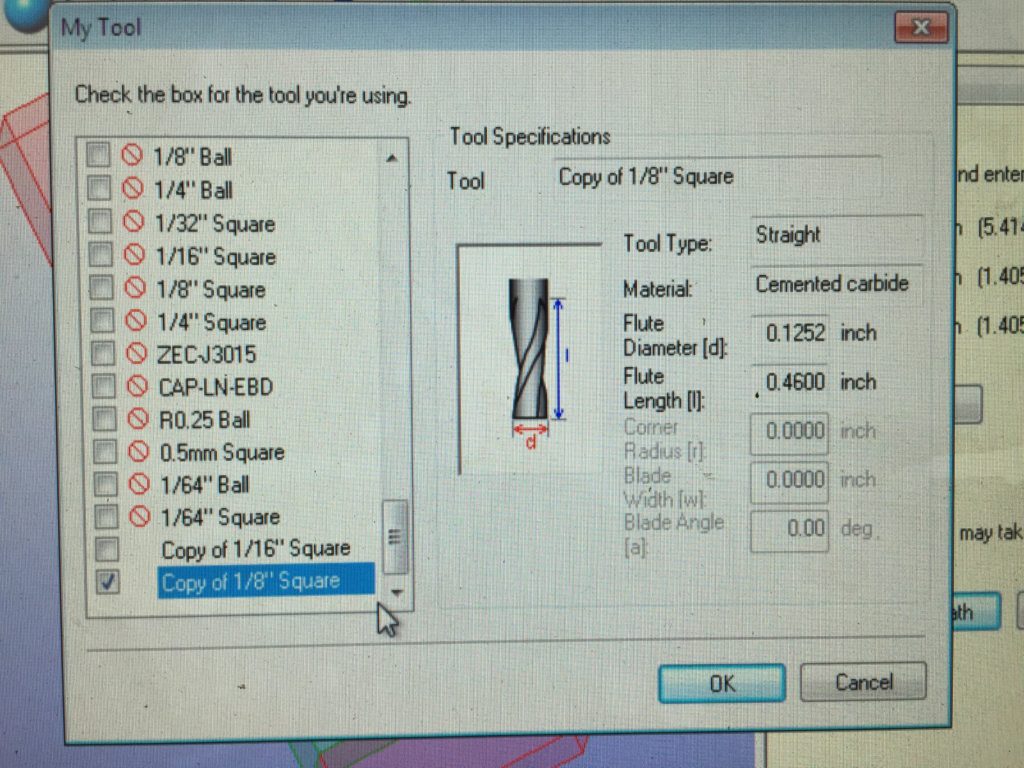 Remembered to set tool. My 1/8″ bit's flute length is 0.46″.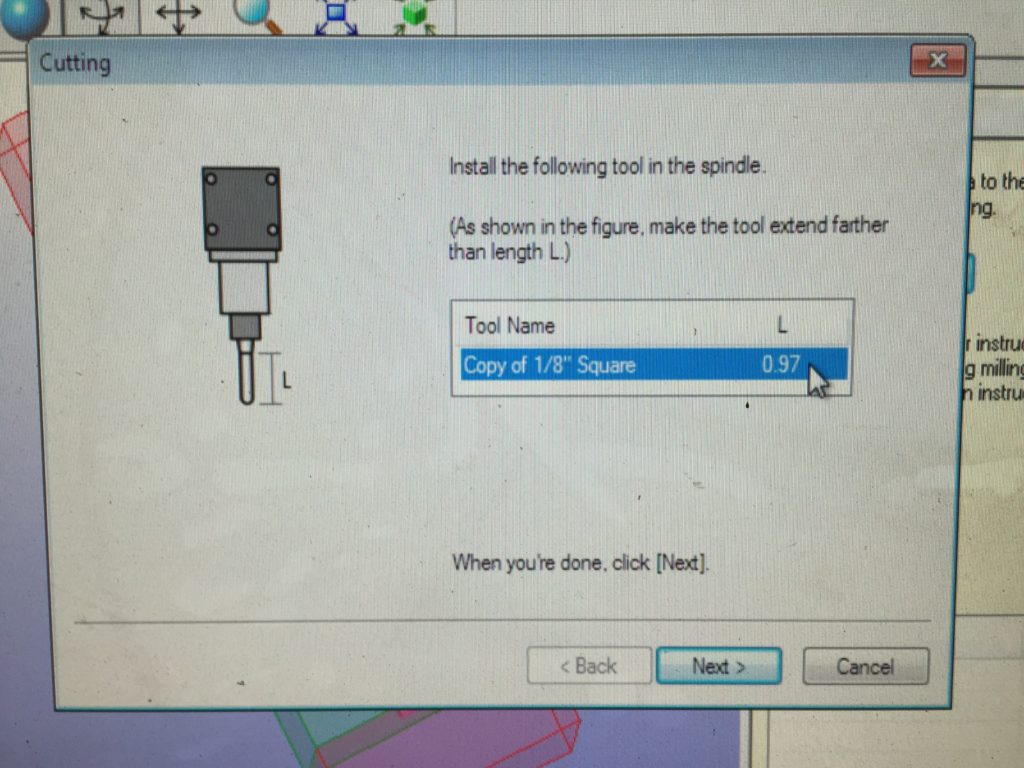 Required L is 0.97″ and I installed the bit to be more than 1″. Someone told me his didn't cut through fully and I think it may have something to do with this parameter.
Setting x axis.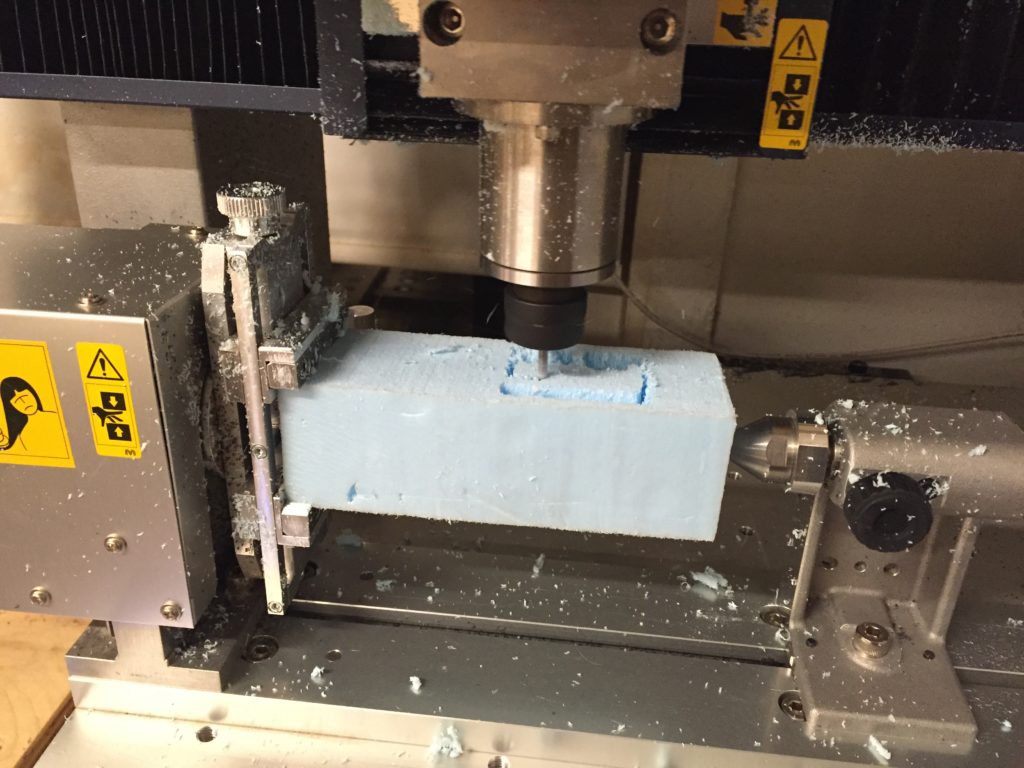 Roughing cut.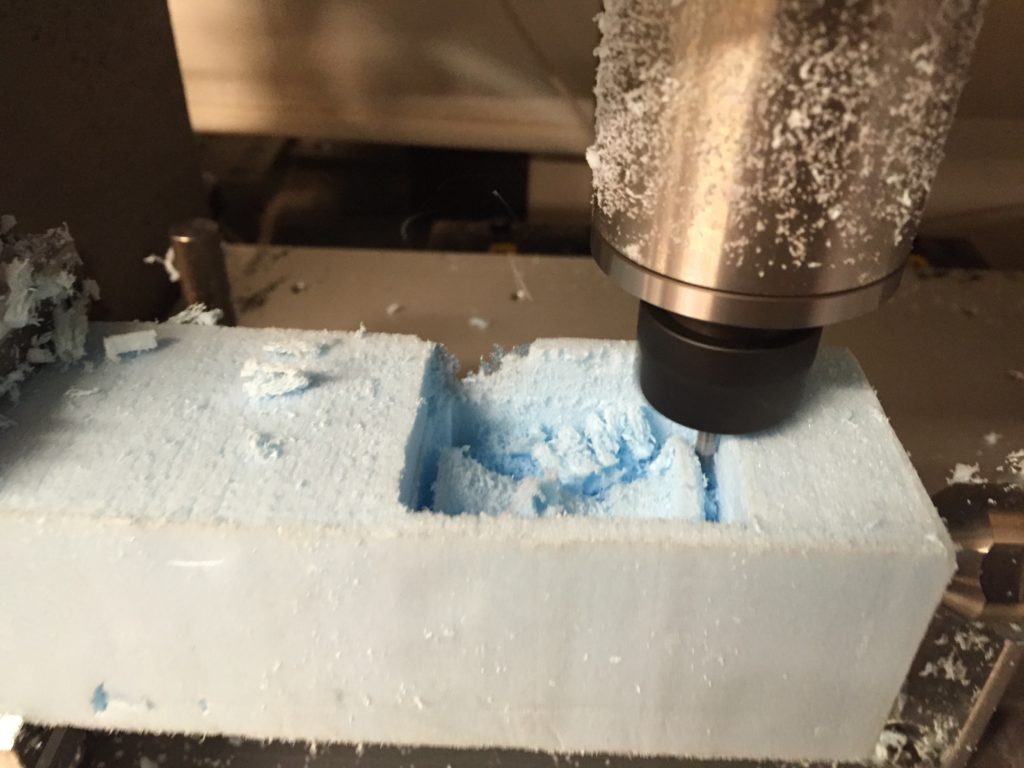 Finishing cut.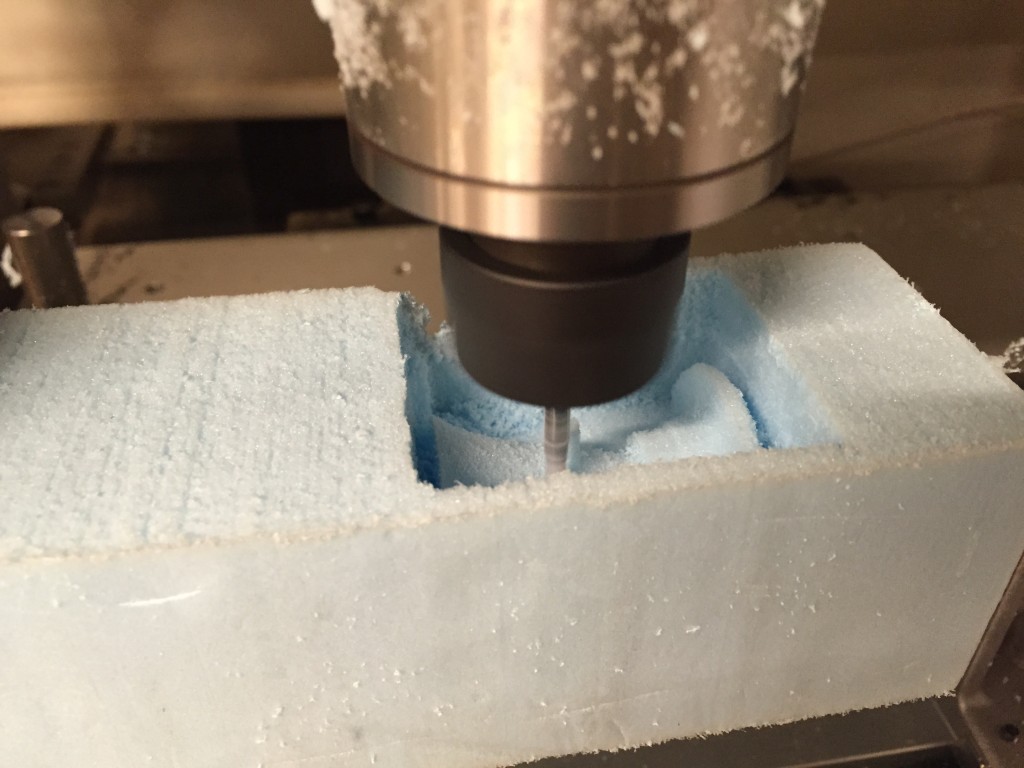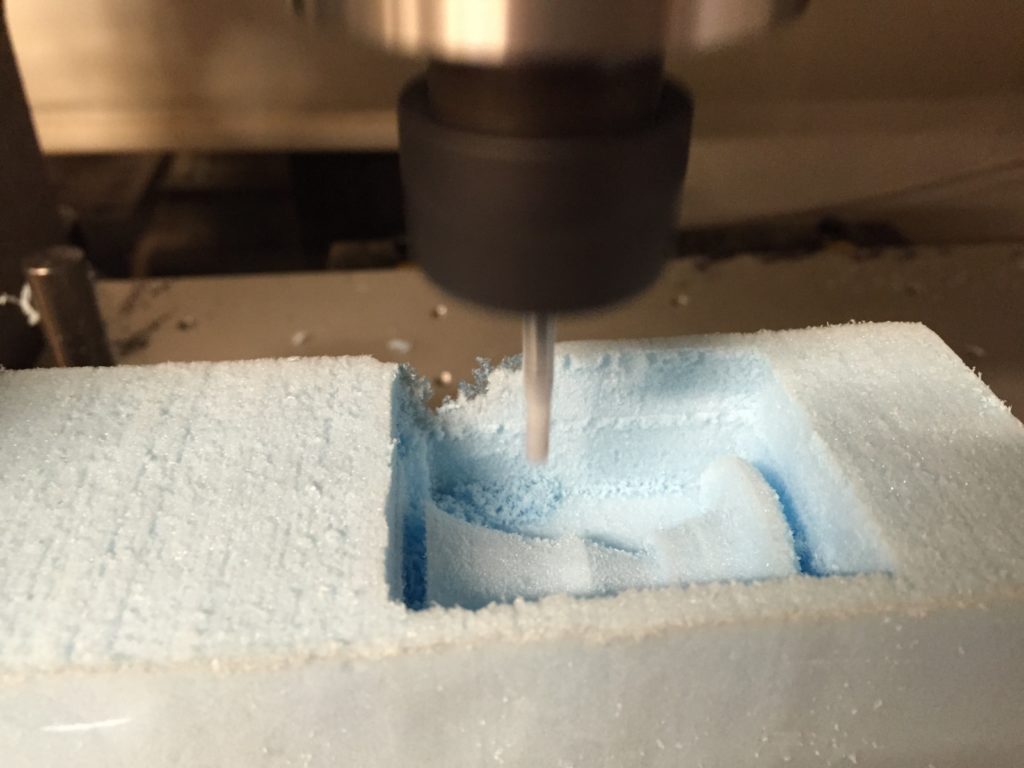 The other side.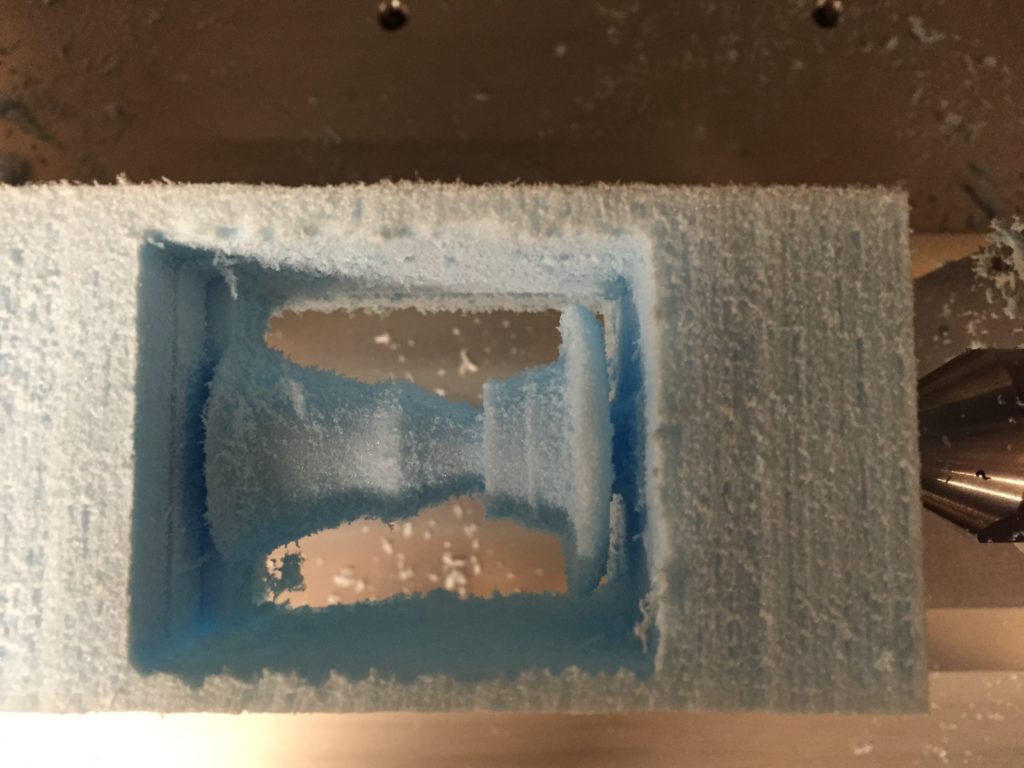 Finish.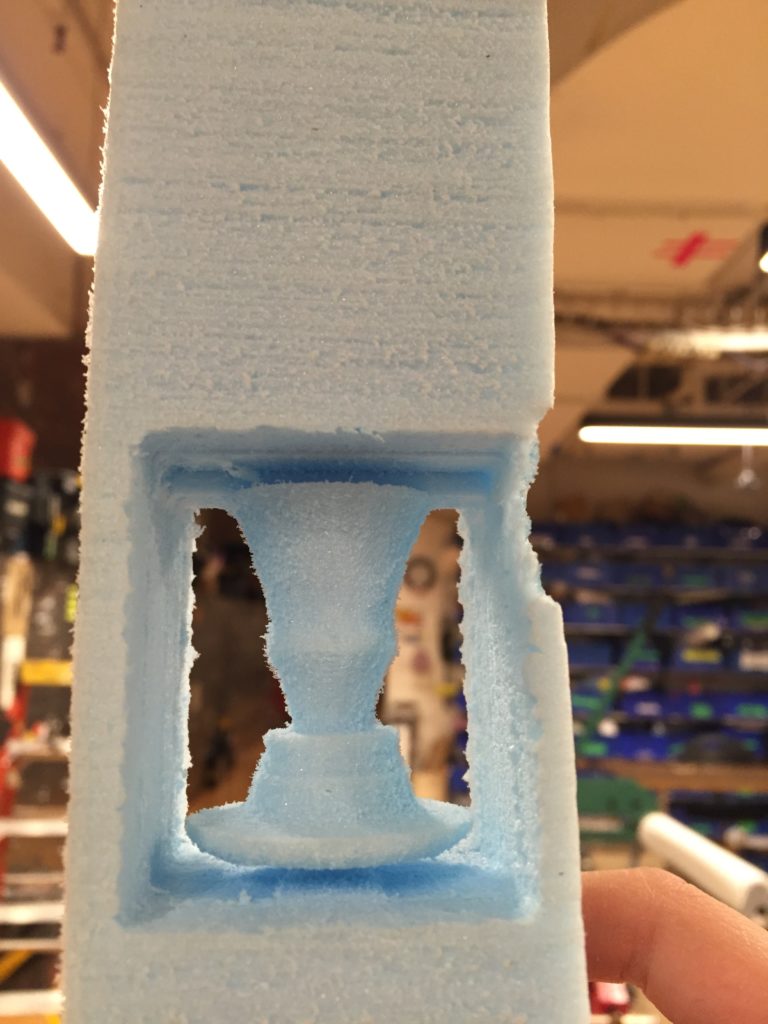 Cleaned up.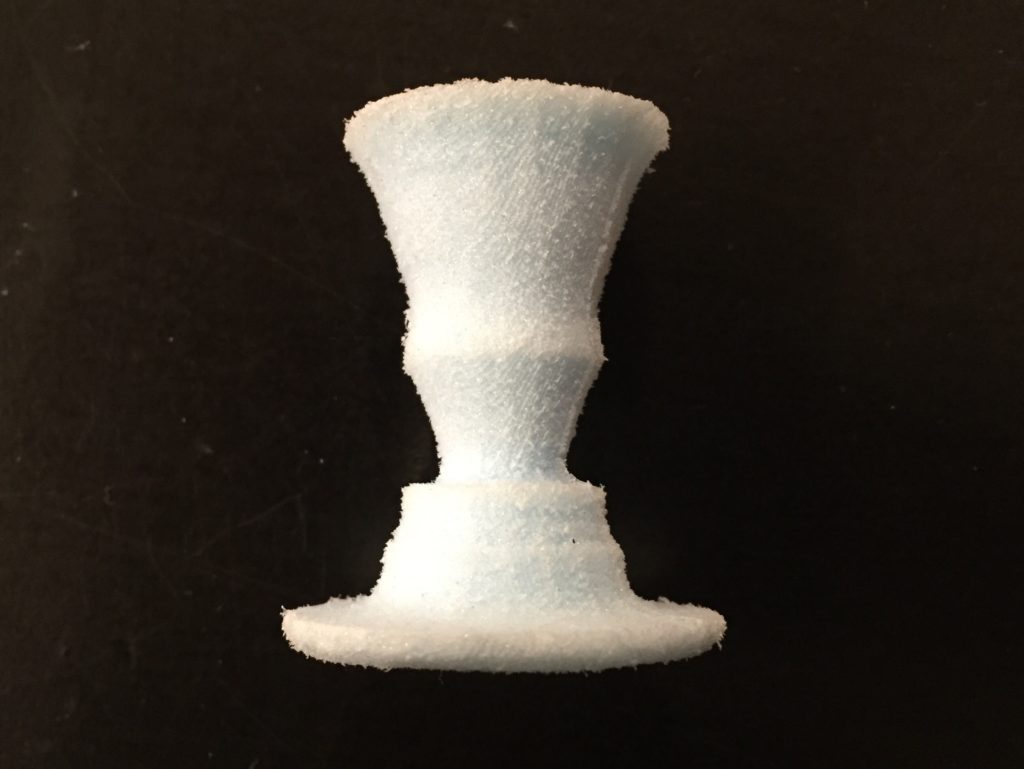 Final.