This is for today's discussion.
We finally decided to make several different levels for my mid-term StairRace (PizzaRush).
That's a big leap. At least we have our idea now.
Four weeks left.
This week we're gonna implement different level of the game individually, focusing on game mechanisms. Kevin and Juan Jose will work on the cabinet design on Wednesday evening.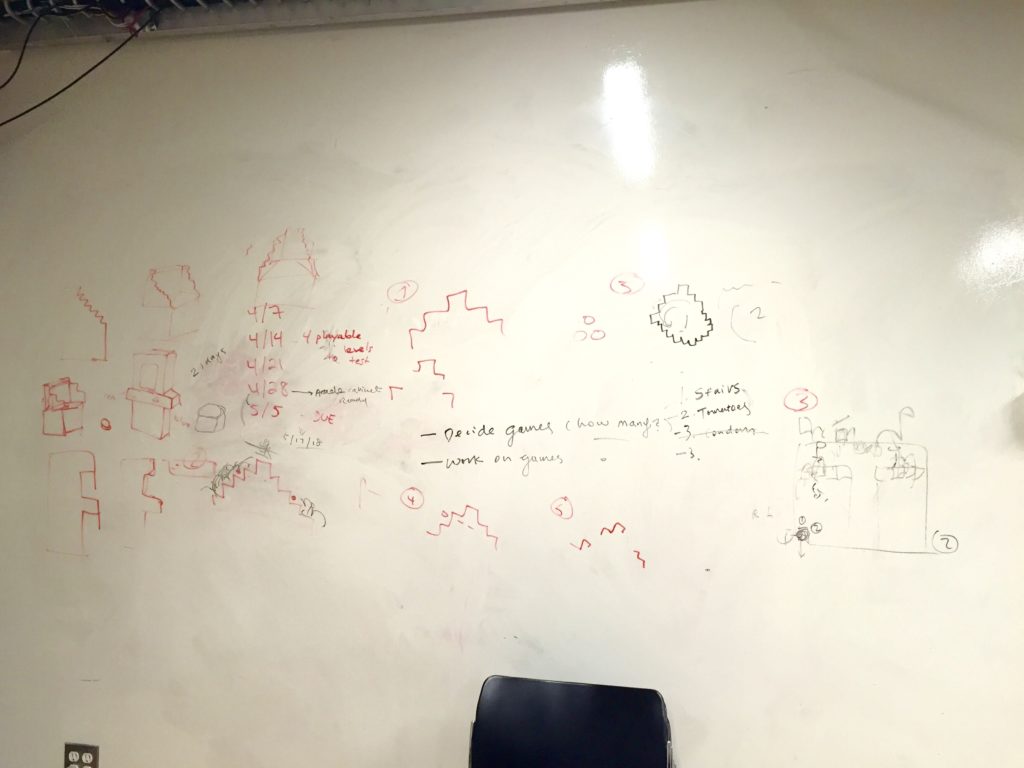 Now we got different versions of the game, like broken stairs, stairs with rocks rolling down so you need to dodge it…rotating stairs, shooting each other, falling stairs etc. I think it must be fun enough to have so many different versions and involving alternate key mechanism + PvP.
http://www.itp.kevings.com/cabinet-mockup/