I managed to get there at the last day, and I had the privilege to try out everything especially the Particle Mace 😛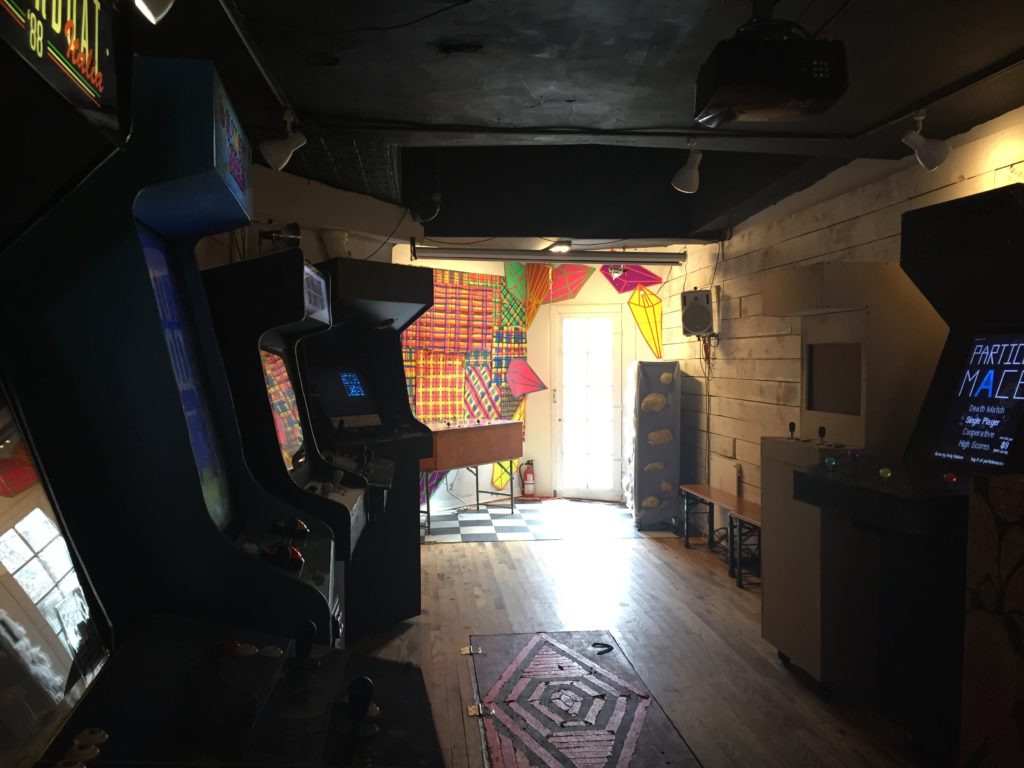 One thing I learned is that most arcades have tilted display, and they looked much cooler than this straight one. That's what I think we need to improve on our own cabinet.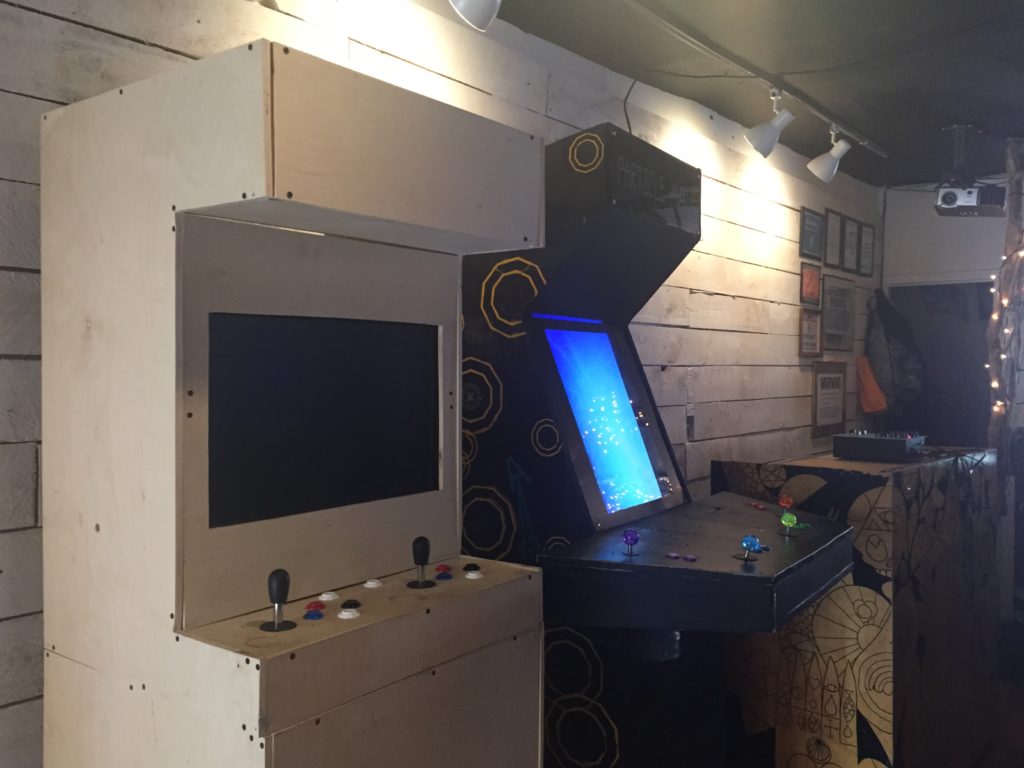 I tried out each of the games there.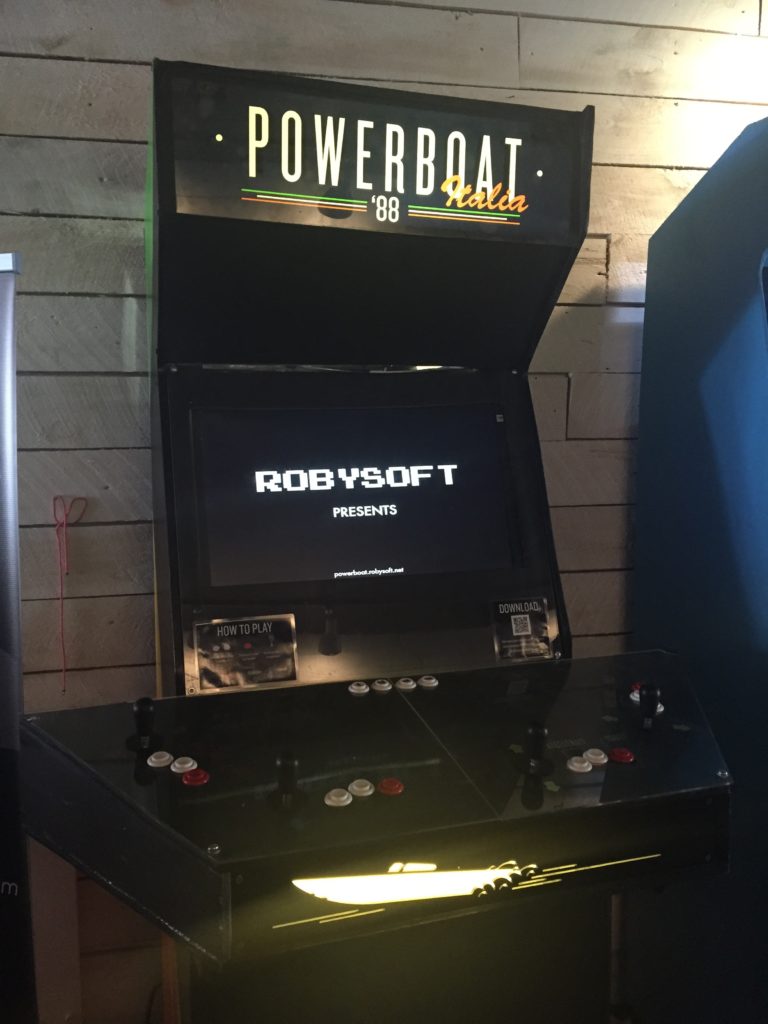 This is the legendary powerboat! The graphic design is good, and the mechanics is far more complex than my stair stuff, so you need to dodge / switch lanes to get boost / compete with other players. Really hardcore. But I like the idea of interfering each other. That's interaction.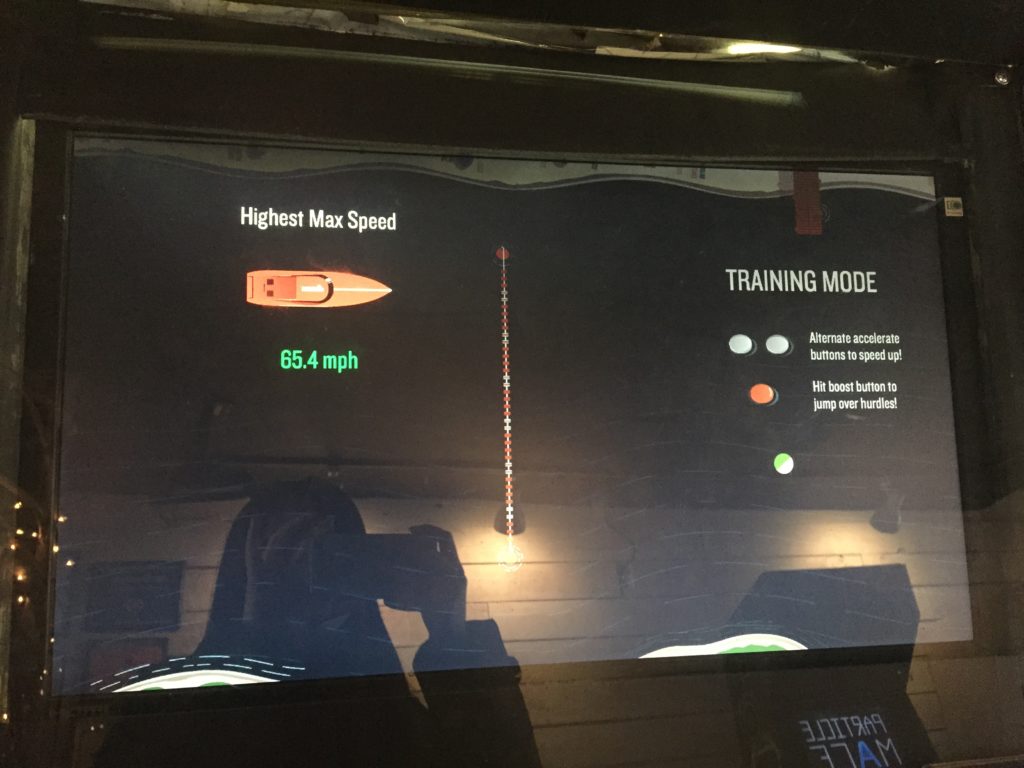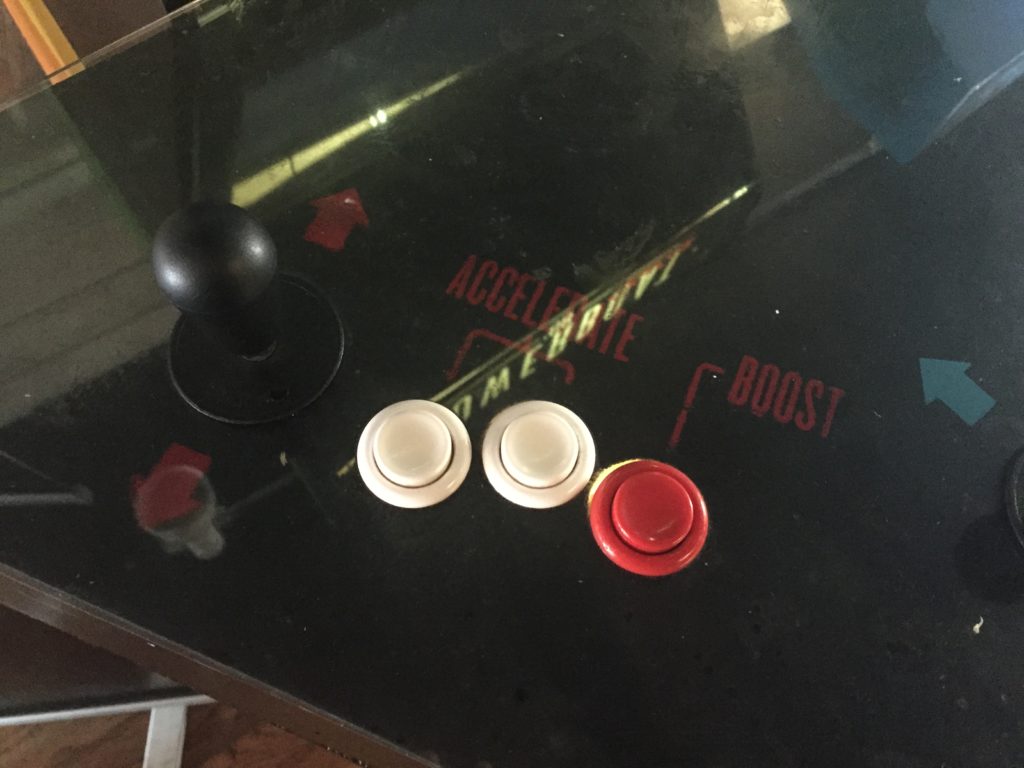 Some other games like the Slam City Oracles involve multiplayer and I didn't have the luck to play with others.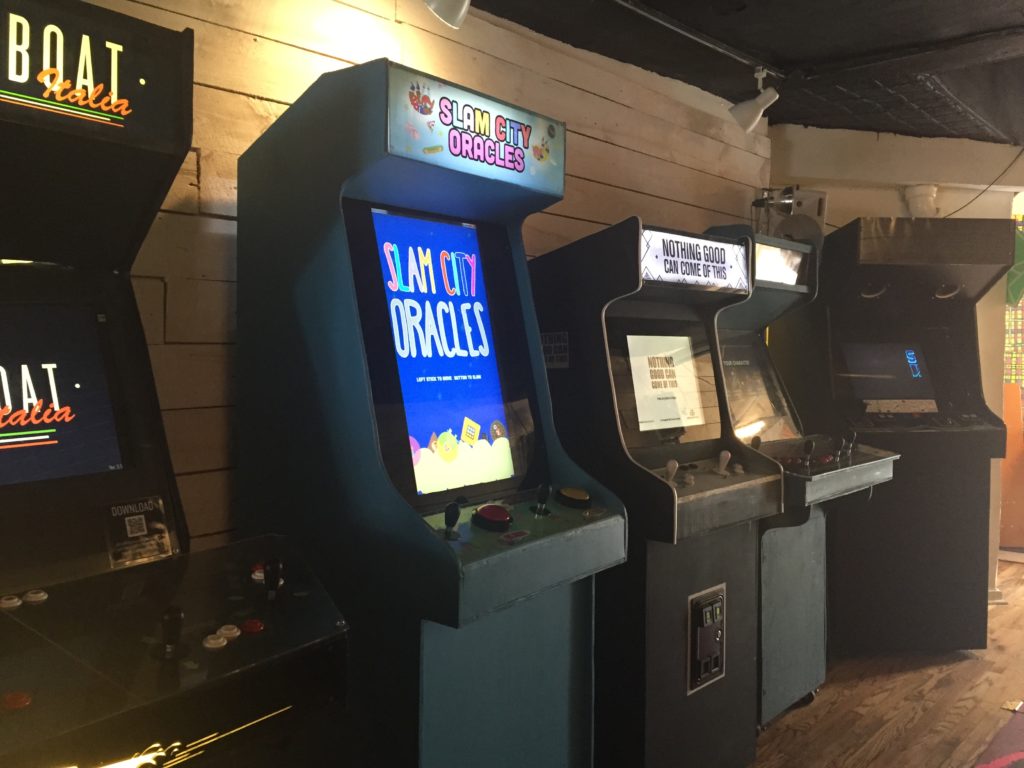 I know this Nothing stuff and I played it with my friend before in NYU Game Center. It was insanely simple with direct conflict (face to face), thus highly interactive and fun. I really love the collision so players can push each other, and the simplicity of design is very impressive.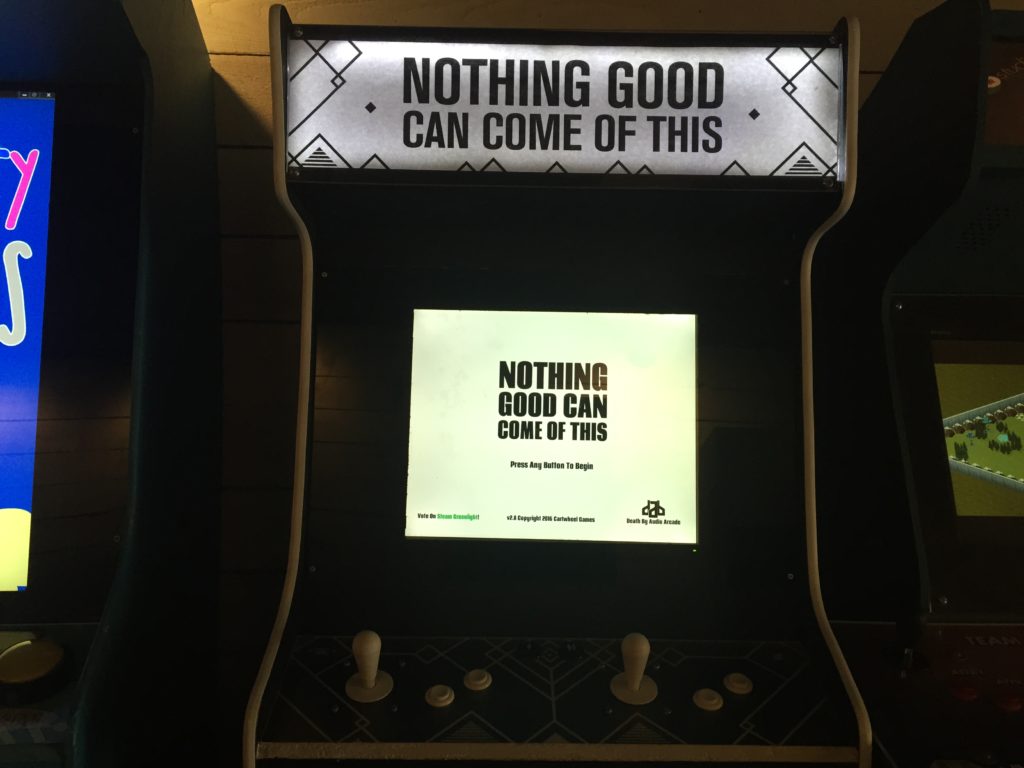 The one I love best is still this Particle Mace. The mechanics is so simple that you can play it with only one joystick and just rotate and rotate around.
Last time I saw it in the Maker Faire 2015, we played together so you can PvP or collaborate and rescue each other, just so great. Even the day I play alone I can still enjoy the game very much, since it has a lot of different particles to experience and different modes (normal or just smashing all the rocks).
At least when I'm alone, having single player mode is such a plus. I want to integrate it in my PizzaRush as well.
High score is also a very classic and effective design.