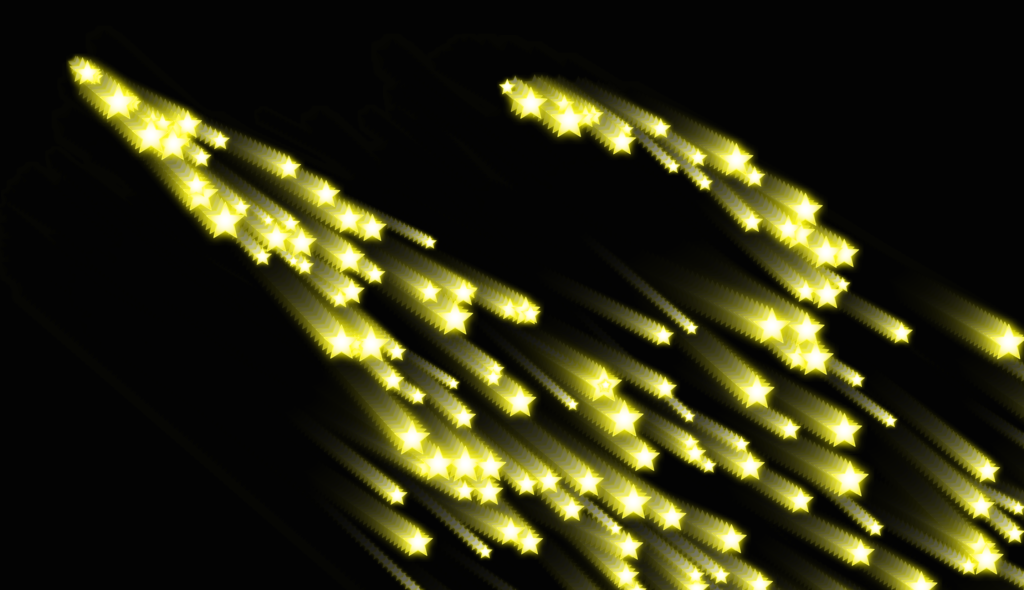 By drawing your cursor on the screen, you can create a great many shooting stars!
Portal: https://sunwangshu.com/projects/fall-2015/icm/week05/
How to play:
draw your cursor on the screen to create a lot of stars
one click on the screen will create a source of stars that remains on the screen, another click will cancel it
use scroll button to change the radius of stars created
Inspiration
Having learned objects and arrays, I felt really want to do something great. I got Inspired by fireworks and Yiting Liu's great homework and decided to create my own version of shooting stars.
Since last time it got really slow when I draw a lot of flowers, I decided to create my own png files instead of drawing directly by p5, and it turned out to be really good with transparency.
Process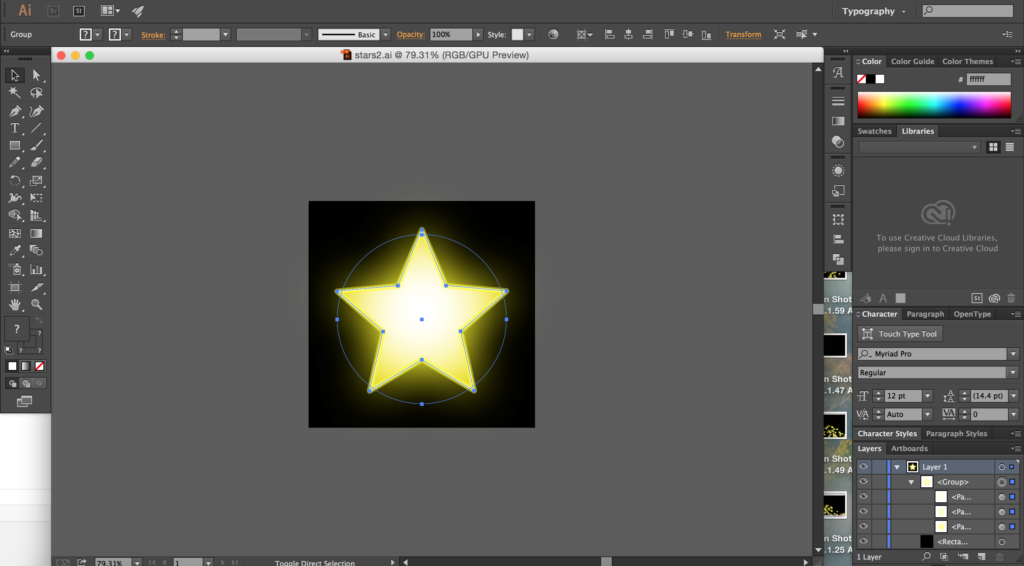 I created a single star in Illustrator and leave some transparency by the help of PNG.
I started like creating a lot of not bouncing balls and it seemed appealing.
Then I made them each rotating with different speed, and the faster it falls, the faster it rotates.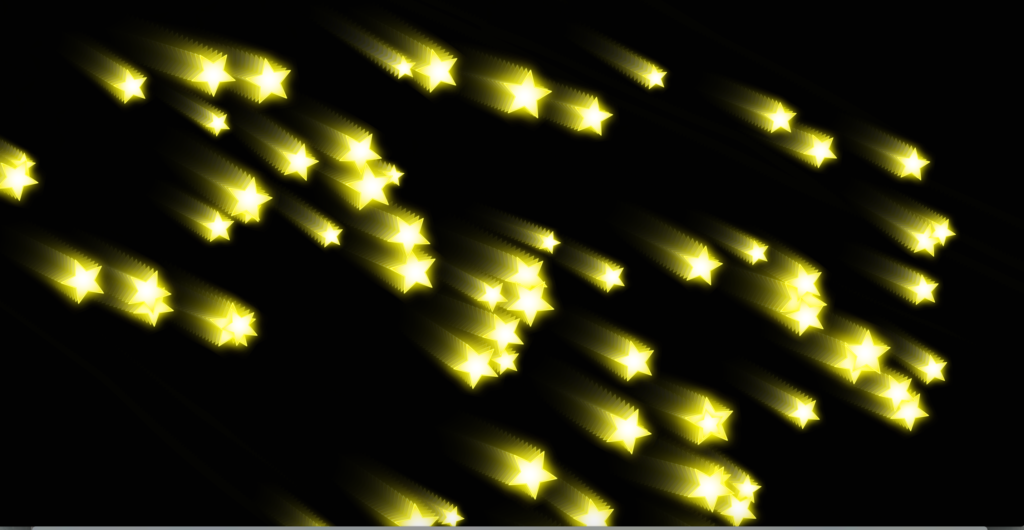 I also made it appear within a range of the location of cursor, instead of simply appear at where you point to. It is changeable by scrolling up and down and a circle will appear shortly if some change is made.
A last good feature is that when you click at some point, then it will automatically be a source of stars and no need to wave anymore, just relax and enjoy 😀
Play together is also full of fun~