Design poster
1. Introduction
As people enter their "senior" years, it becomes some trouble to understand all the nutritions labelled, and how to eat healthily.
Thus we were seeking out a way to solve this problem, and that leads to our design challenge:
How can we motivate the seniors to have better nutrition intake?
2. User Interviews & Profiles
A crucial step is to get to real users and hear what they really think, and adjust our understandings.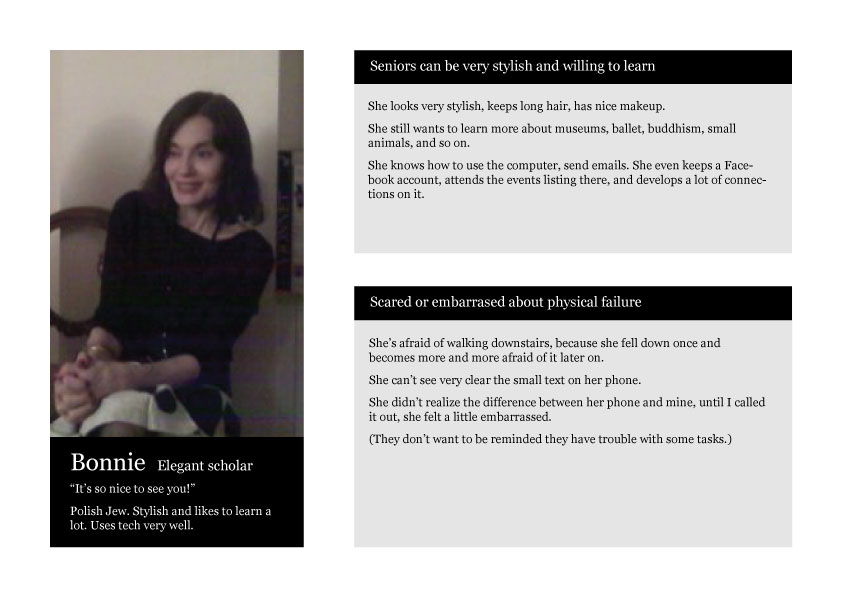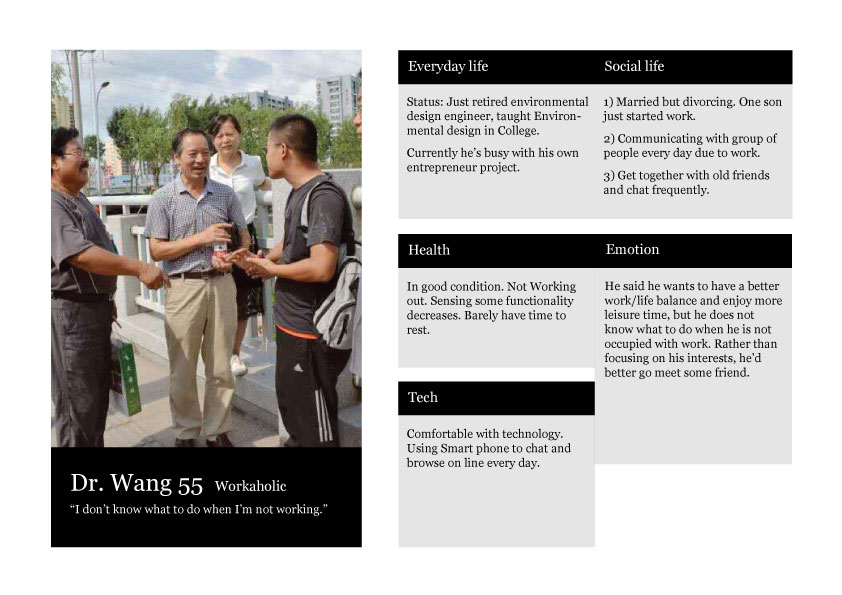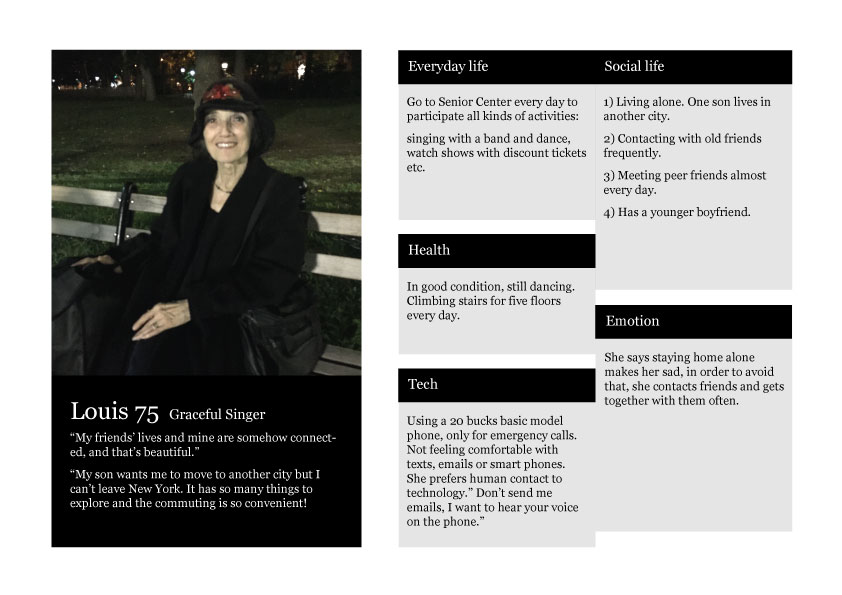 3. SET factors analysis – Social, Economic and Technology factors
SET factors analysis provides a method to examine the existing social, economic and technology factors.
Seeing through all the factors helps identifying product opportunity gap (POG), where a new product could fit in and create values.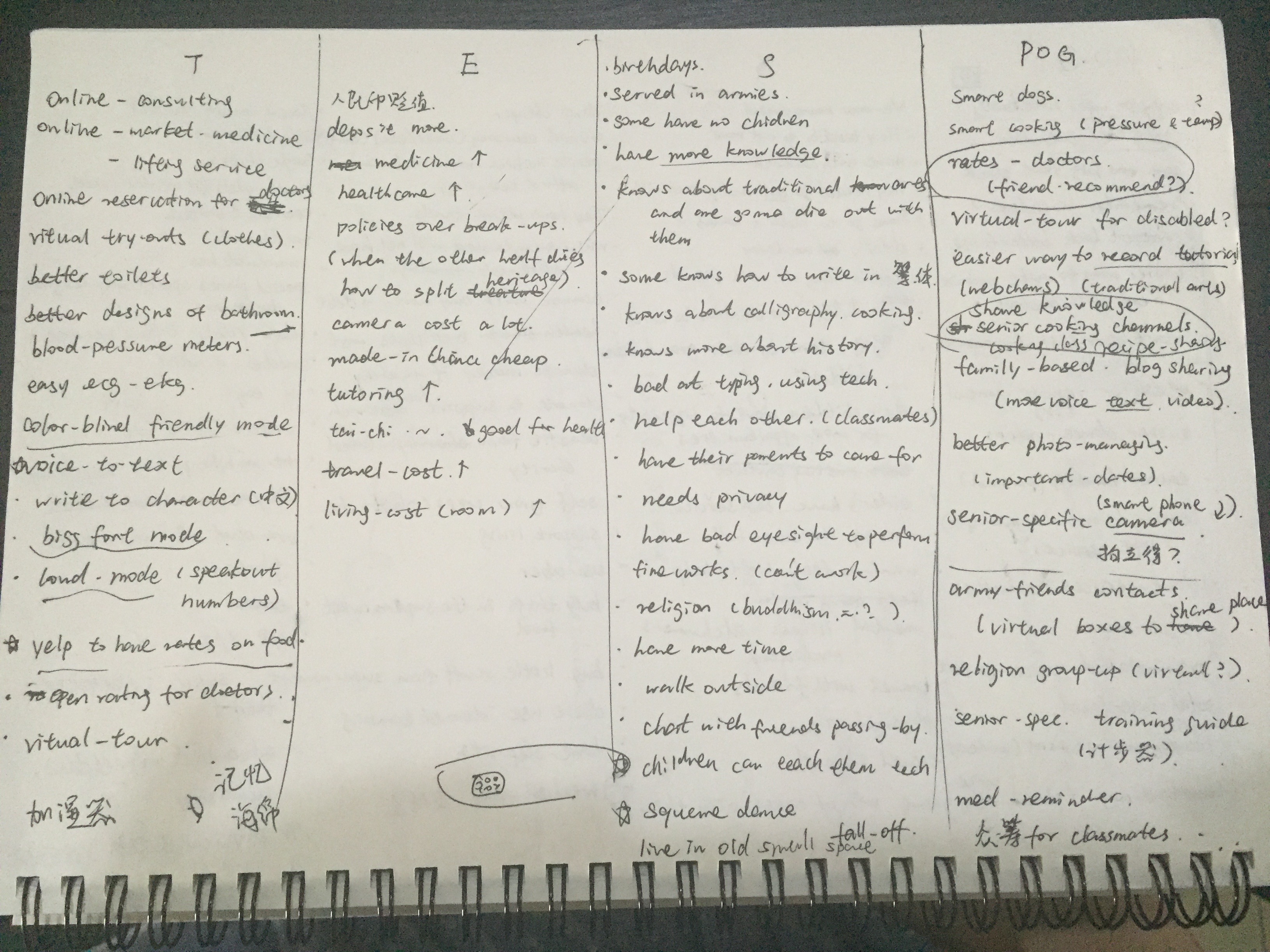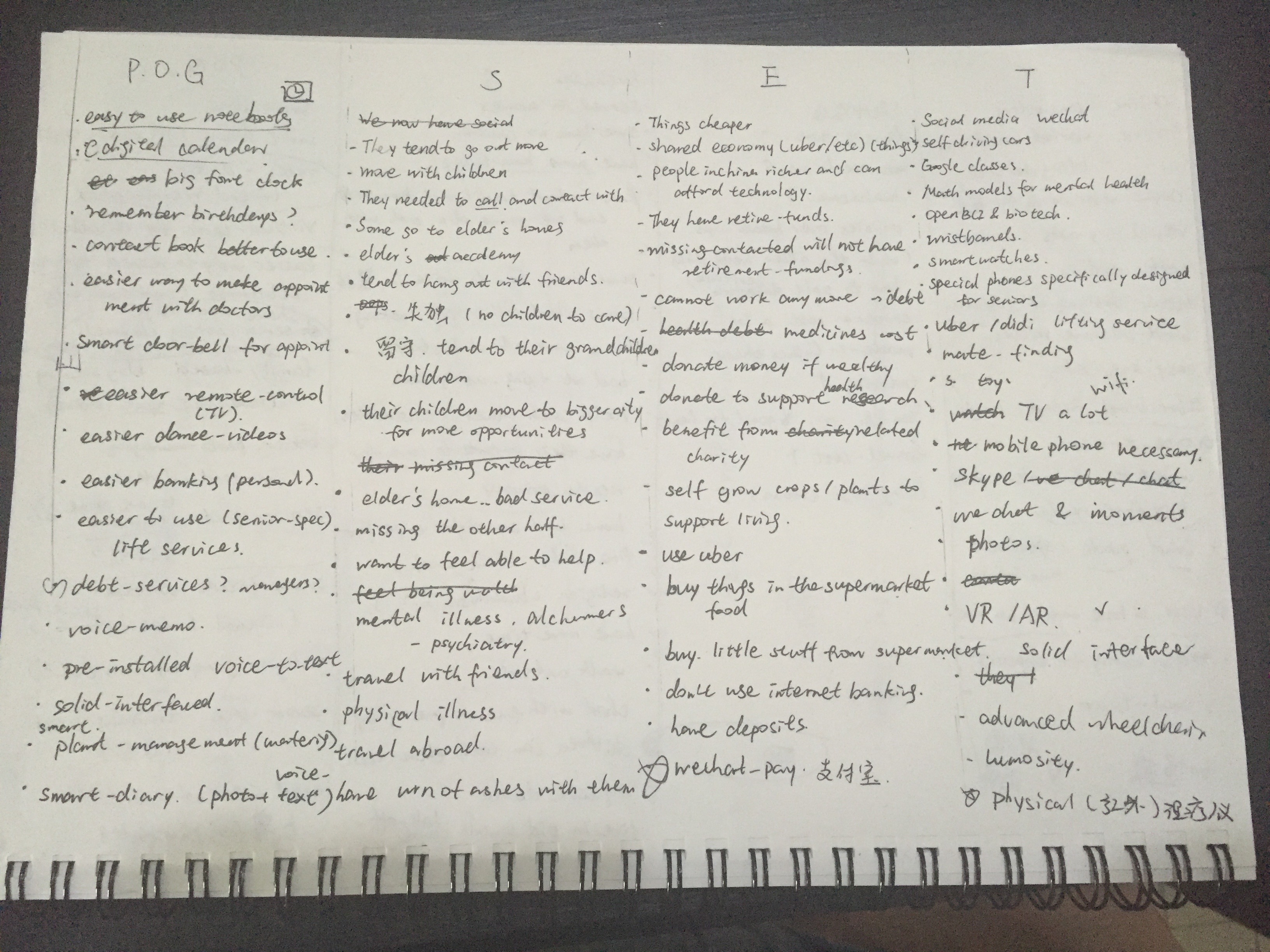 SET factor analysis
4. Insights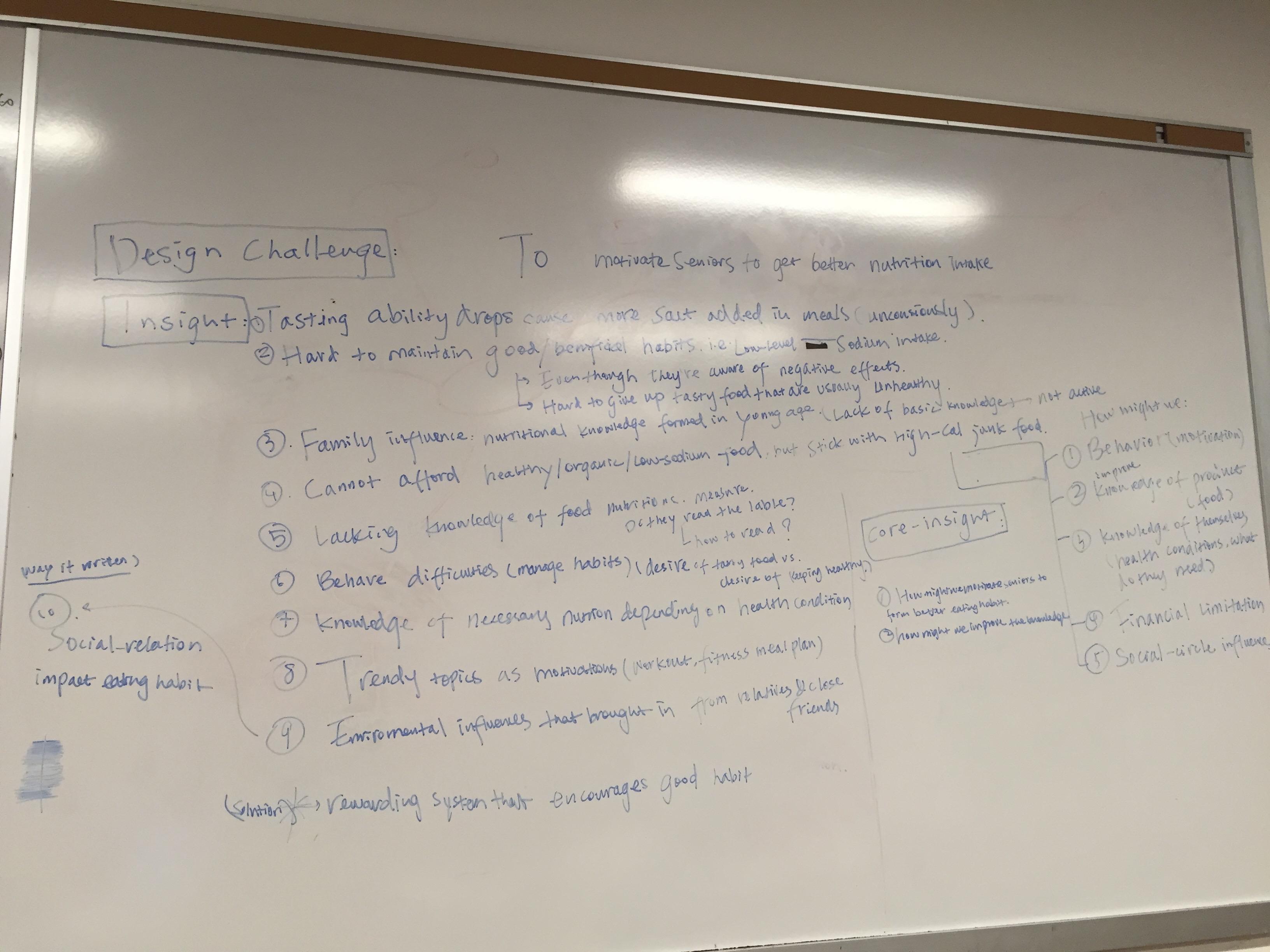 Insights
Social:
Lacking knowledge of food nutritions
Eating habits hard to maintain
Family and friends can influence a lot for the eating habits
Seniors often live afar from their children and have a desire for social.
Trendy topics as motivations (workout, fitness meal plan)
Economic:
Cannot afford organic/healthy food but prefer high-cal junk food
Technology:
Technology has gone a lot cheaper, and most people has a private smart phone.
Seniors are willing to learn technology if they are offered chance.
5. Our Solution
An mobile phone app to helps:
Easy nutrition intake learning
Healthy recipe sharing
Get motivated by friends
6. Final Poster design
This is a poster showing our design process and solution.
Designed with Illustrator.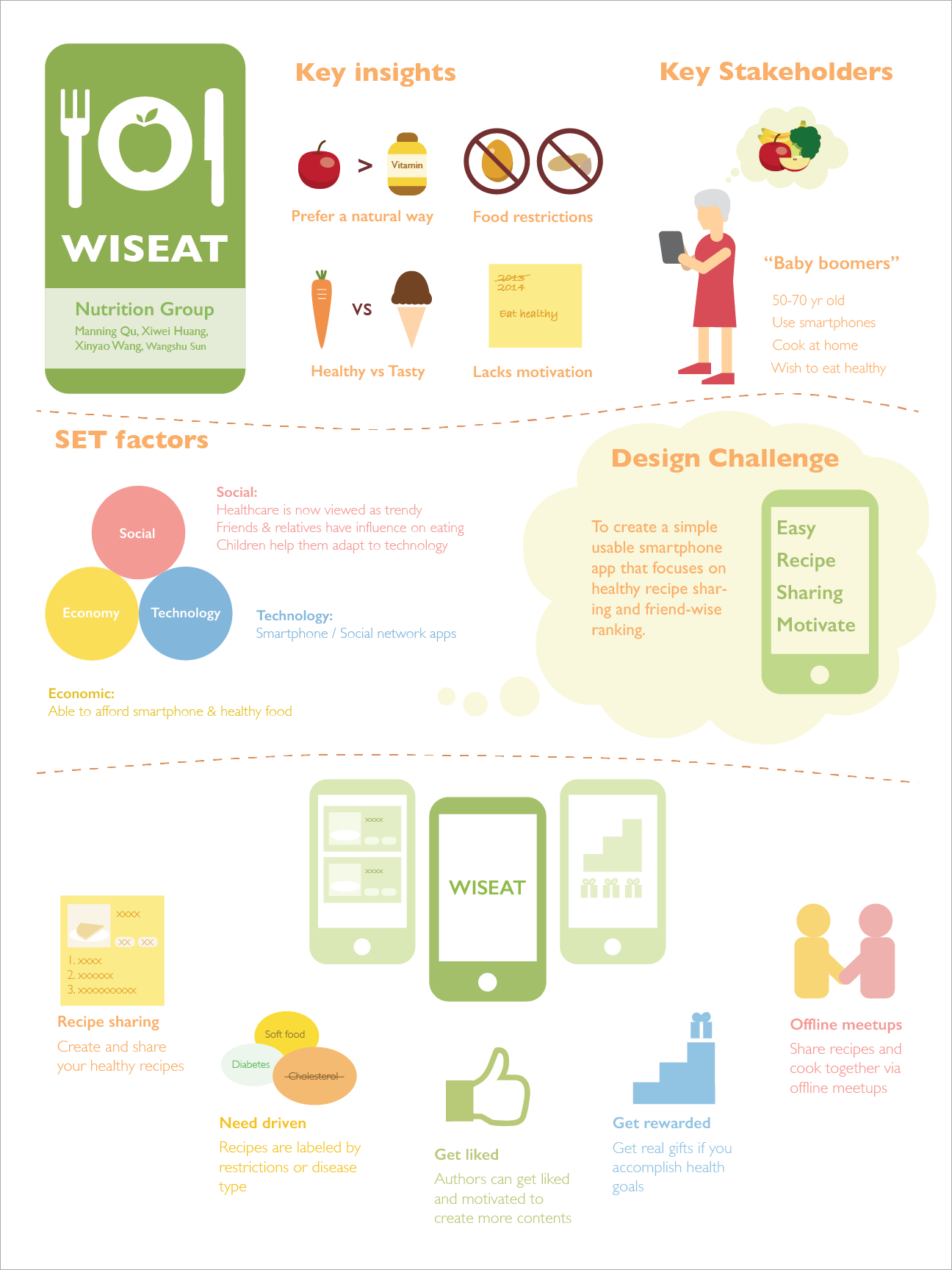 Design poster